We've curated a selection of beautiful, ethical and sustainable gifts from some of our favourite small and independent brands and projects. We hope this collection inspires you to gift with love, support businesses and organisations that do good, and will truly value your support. 
A beautiful collection of feminine, quality and wearable vintage pieces at Laura's studio in London. She believes in a thoughtful, slow shopping experience. Choose the amount that can be spent in the studio. 
A collection of books to inspire positive action, for anyone wanting to lead a more sustainable life and make something worth sharing. 
Simple and versatile, these beakers can be used for coffee, water, flowers or jewellery storage. These are designed and handmade by individuals living at Grange Village, a residential estate for adults with learning disabilities. 
Share the gift of discovering short walks across the UK. Once a month, for six or twelve months, they will post you or someone you know a map detailing a walk along with some information about the area. 
Each walk varies in distance and is located across the UK - you can either choose to receive a random selection or pick the locations you would like to be sent.
Skincare and aromatherapy made with organic plant-based ingredients, sustainable packaged and female-founded. This gift set is a trio of aromatherapy roll-ons to balance the mood.
Four magazine issues to uplift friends and family throughout 2023. Each issue features informative and inspiring articles about what's going right in the world, brought together in a beautifully designed and certified carbon neutral magazine.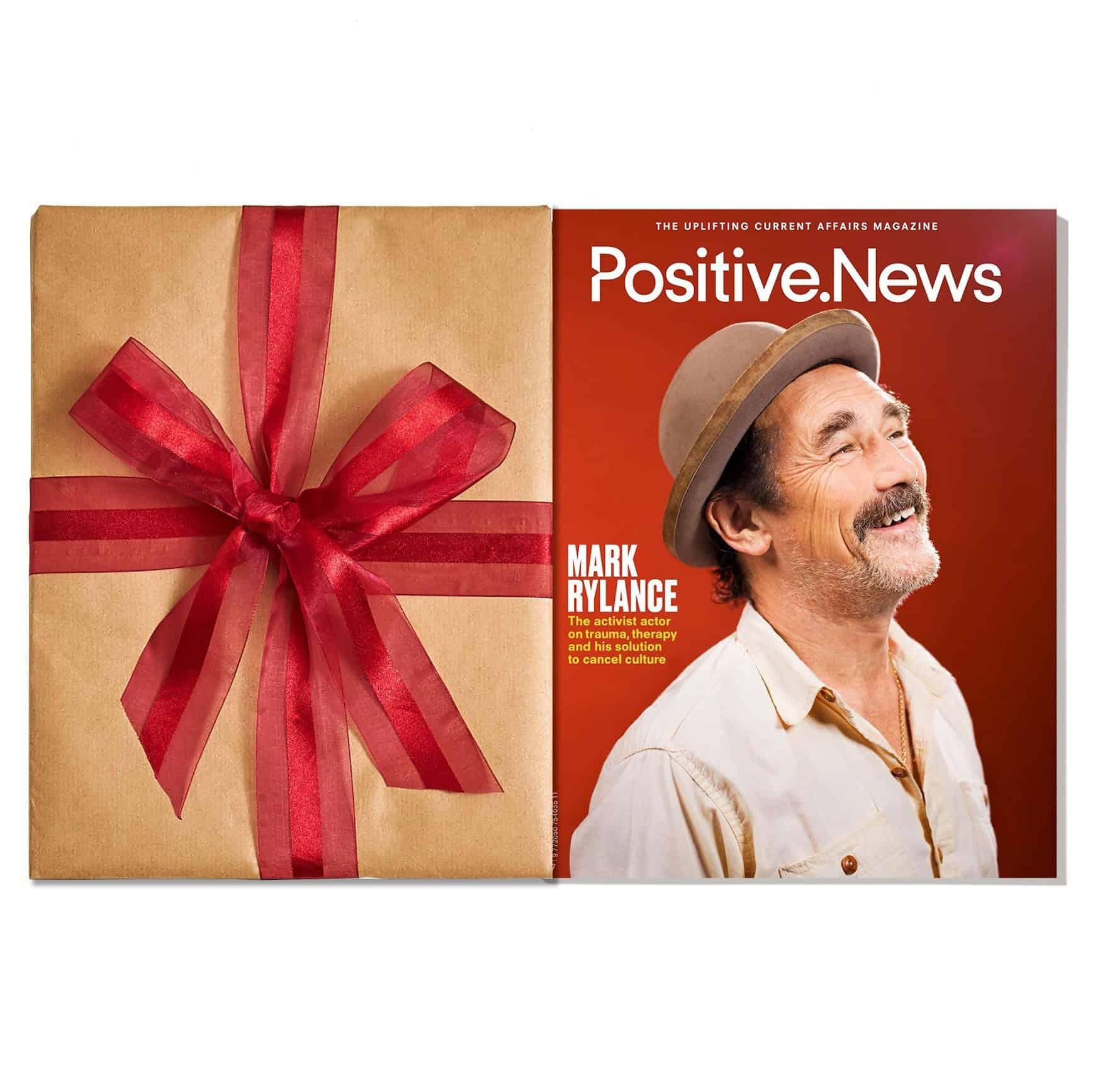 Ethically sourced, single-estate, extra virgin olive oil that's refillable, flavourful and beautifully designed. 
Limited collections of unisex shirts
 made from a selection of decades old linen and remnant materials. Summed up perfectly by Lisa Armstrong in the Telegraph: "
…one of her favourite labels is Emily Settle, a local who designs and makes beautiful crafted linen shirts that, like many of the staples of "Cornish" style, transcends trends."
Give support to those who need it - by buying this gift in the name of your loved one, you will be giving someone access to housing, shelter and safety. 
These groundbreaking clothes can be worn by children from nine months to four years old. T
hey're soft against the skin, comfortable and super durable - perfect for climbing, crawling and clambering. 
FELT is a place where you can discover, collect and enjoy the handmade. Collection 03 is live now and includes (amongst paintings, textiles and photography) a limited edition selection of ceramics that will bring the finest, playful craftsmanship to any home. 
Gift someone the choice of a bottle of wine, a wine tour, a nice meal or even a stay at the bed and breakfast. UK winery Tillingham are committed to farming in a diverse, poly-cultural way, believing it's not only a highly sustainable approach, but in conjunction with biodynamics, aims to restore soils to an optimum level of organic matter and microbial and wider ecological diversity.
A high performance knife made of SF-100 High Carbon Stainless Steel and a handle made of waste plastic which they go out and find. This waste source is always changing depending on what they collect. We love this Fruit Salad edition.
A book filled with ideas and wisdom for caring for your soils and delicious recipes by chef Lulu Cox - with beautiful paintings by artist Nancy Cadogan, with a bag of Climate Compost wrapped in a red ribbon to feed your friends' plants and bring life back into their soils.